Here is my short bio. If you are looking for my resume/CV, you can download it here.
Hi there! My name is Matheus Amazonas (Cabral de Andrade), a Brazilian computer scientist and game developer.
I started studying Computer Science in my home state university, Universidade Federal de Sergipe, where I received my Bachelor of Science. During my bachelor's, I spent one year abroad as part of an exchange program at University of Nebraska at Omaha, USA. There, I had contact with game development for the first time and I instantly fell in love with it. During that year's summer, I interned at the local (literally across the street from my dorm) game company SkyVu. After going back home and graduating, I worked as a game developer (SkyVu, Lumentech) until I decided to pursue my master's. You can check out the projects I've worked on my portfolio.
I pursued my Master's in Computing Science (Software Science specialization) at Radboud University in Nijmegen, the Netherlands. There, I researched the embedded domain specific language mTask, which brings Task-Oriented Programming to the IoT domain. My Master's thesis was entitled "Developing Real Life, Task Oriented Applications for the Internet of Things" and its defense is available on YouTube. After graduating, I went back to game development and joined Fantazm, where I gained valuable knowledge in developing Virtual Reality games and experiences. After some time, I joined Fantazm's sister company inMotion VR as a Game Developer and I've been working on the development of Corpus VR ever since.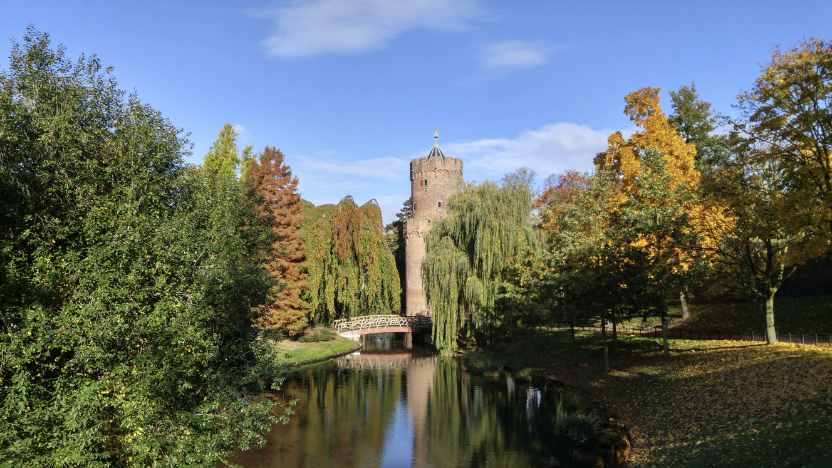 After years in the Netherlands, I moved to Lyon, France. From there, I still work (remotely) at inMotion VR, developing Corpus VR. Regarding computer science, I'm interested in game development, functional languages, programming languages, computer graphics and a bit in theory of computation.
I'm into water sports in general. I consider myself a kitesurfer, even though practicing it in the the last years has been challenging. As an alternative, I've learnt how to windsurf when I was a masters student in Nijmegen. I've also done a scuba diving course (PADI), rowing, kayaking and stand up paddling. You can see I like water. Besides water sports, I enjoy nature and being outside in general, specially when the weather is good.

I also enjoy photography, playing the guitar and tasting good beer with friends. I speak Portuguese natively, English fluently and I'm currently learning French.
And that's pretty much it. Feel free me to contact me through email, LinkedIn, GitHub or Facebook. À bientôt! Shot out to my bro Edman for the about me section.
Back to top ↑